Gain Visibility and Authority
Introducing a new powerful tool that helps businesses gain visibility and authority online. Use HailyAI to write proven, highly targeted, search engine friendly, engaging press releases for increased visibility and subject authority. Using the Satellite Writer platform which instantly generates high-quality press releases for any niche.
Losing Customers Due to Lack of Trust or Visibility?
It's a known fact that customers will never arrive if they can't find you and leave your site due to a lack of credibility. We can help get business owners discovered by their key demographic. We can also get your story on NBC, FOX, CBS, and other media outlets. This can boost conversions, build trust and gain relevance on search engines.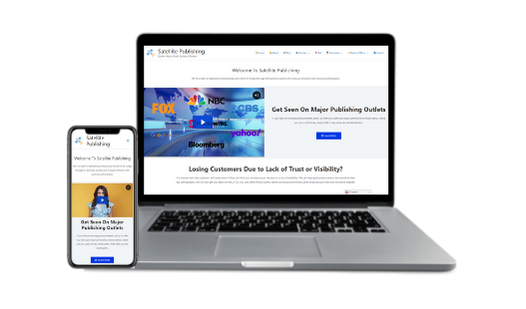 Get Seen On Major Publishing Outlets
If you have an exciting announcement, story, or offer you want your local community to know about, check out our Local Stories, which offer a free write-up and distribution.