RISE Innovation Interview Series
RISE Innovation's creative team and our esteemed host Sal Peer, CEO of AI Exosphere care about the integrity of each story and, most importantly, educate the audience.
We believe the proper creative strategy must have clear and measurable objectives while simultaneously being rooted in education. Therefore, we strive to do meaningful interviews that inspire audiences to take action and join the innovation movement.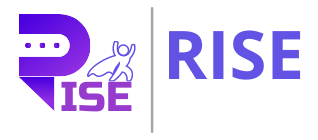 The RISE Interview Series with Sal Peer follows a dynamic question line and cultivates each segment with an approach that adds value to our distribution partners and ultimately to people's lives.
With this innovative approach, we believe that our work will transform the way people view educational programming.
The RISE Innovation Interview Series Project aims to enlighten the audience by delivering diverse informational and educational documentaries covering various vital issues and topics.
The series is about developing and distributing social and educational programming at the highest level. Each interview has one thing in common – changing our lives for the better.
FEATURED GUEST
Dr. Chris Mattmann, OCIO NASA JPL
Chris is an American data scientist, currently working as the Principal Data Scientist and Chief Technology and Innovation Officer in the Office of the Chief Information Officer (OCIO) at the NASA Jet Propulsion Laboratory (JPL) in Pasadena, California. He is also the manager of JPL's Open Source Applications office. Mattmann was formerly Chief Architect in the Instrument and Data Systems section at the laboratory. Learn More About Dr. Chris Mattmann
Received An Invite? Please schedule Your Interview
If you received an invitation, please fill in the form below and attach a high-resolution headshot. If you would like to appear but have not been invited, please contact our team.
"*" indicates required fields
RISE is an innovation platform for AI, data science, and other professionals who want to contribute innovation breakthroughs.